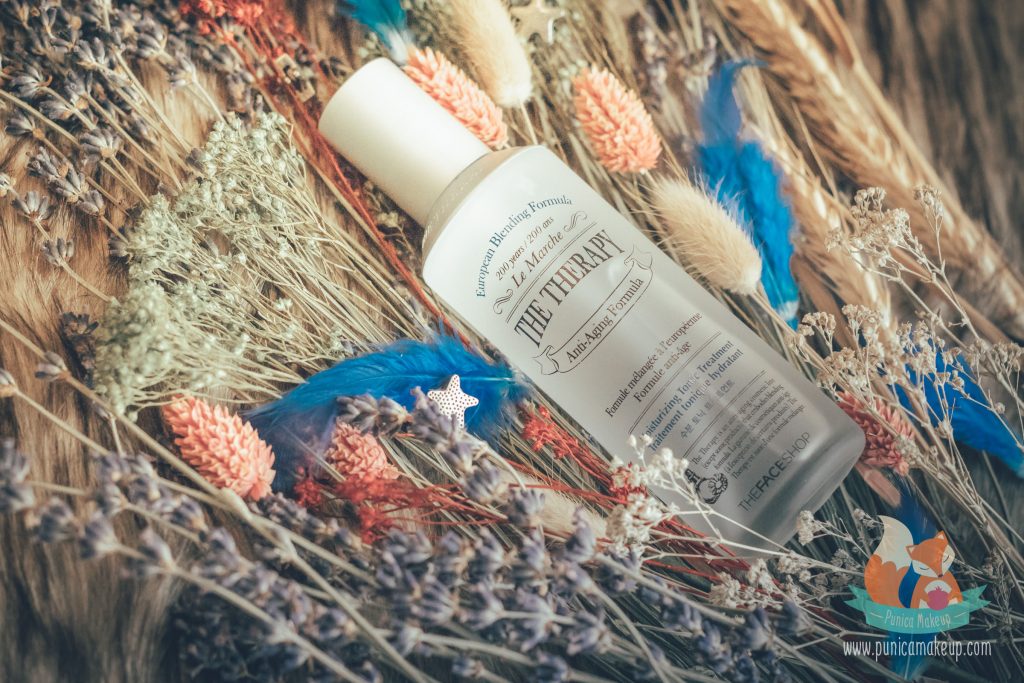 The Face Shop, a Korean cosmetic and skincare brand, has been boosting lots of its promotion to The Therapy product line on various social media channels. This post today is for you, girls who have been curious whether or not it's gonna bring an optimal solution to your skincare routine. I'm gonna talk about The Therapy Moisturizing Tonic Treatment. I've used this product for more than 6 months so that time may be long enough to share my reasonable opinions to you all thought.
Ingredients
The Therapy Moisturizing Tonic treatment is naturally formulated with highly nourishing oats, lavender flower, wild rose and sweet basil blended so its' scent is really relaxing and calming. It works as a combination of toner, treatment and emulsion to your skin in order to attain smoother skin texture and efficient hydration. Moisturizing and anti–aging elements are at once provided upon the application, no need for too many steps behind; but an adequate nutrition to the skin.
My Experience
I think it's really suitable for oily and sensitive skin at the age from 20 to 30 years old, an early aging skin stage. After 5 – 10 minute applying, there is a noticeably radiant glow and less irritation or rash appearance. Its' mild formula and liquid based brings about a proper amount of moisturizing to help manage skin sebum; but sadly, makes a "sluggish" improvement notice, which requires a consistent use. Then, I suggest trying The Therapy First Serum additionally to enhance the skin absorb-ability.
If you're extremely dry skin owners, this is not for you. The Therapy Essential Tonic Treatment with gel based, providing higher moisturizing may be another better choice. Besides, the product is not actually for pore cleansing, compared to other toner products which commonly focus on the pore care.
Packaging and Price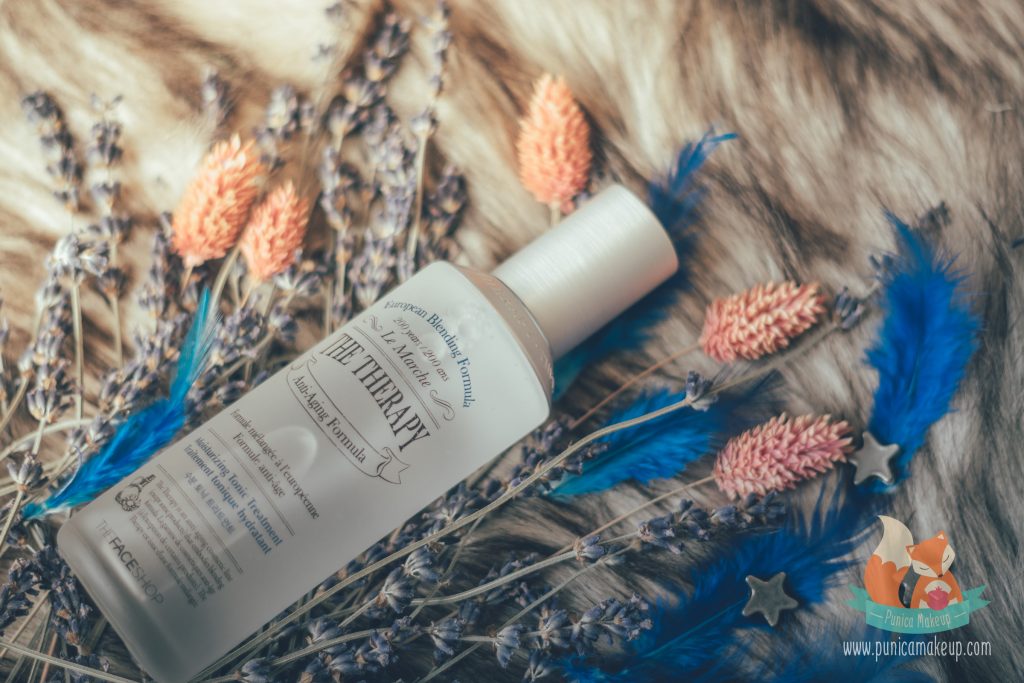 Let's check the packaging! It appears with a luxurious, elegant and classical look, bringing European outlook with shiny silver on top, beautiful glass bottle and printing details. It's kind of heavy to be carried around.

Rating 8/10
I was quite surprised about the budget with these amazing values so I am fine with 8 out of 10.
Yeah, that's it, thank you so much for reading. This is just a very personal point of view from me. I am looking forward to seeing more about the product from your views, whether or not this is really a right choice. Please, join us, more discoveries and more insights to your decisions.