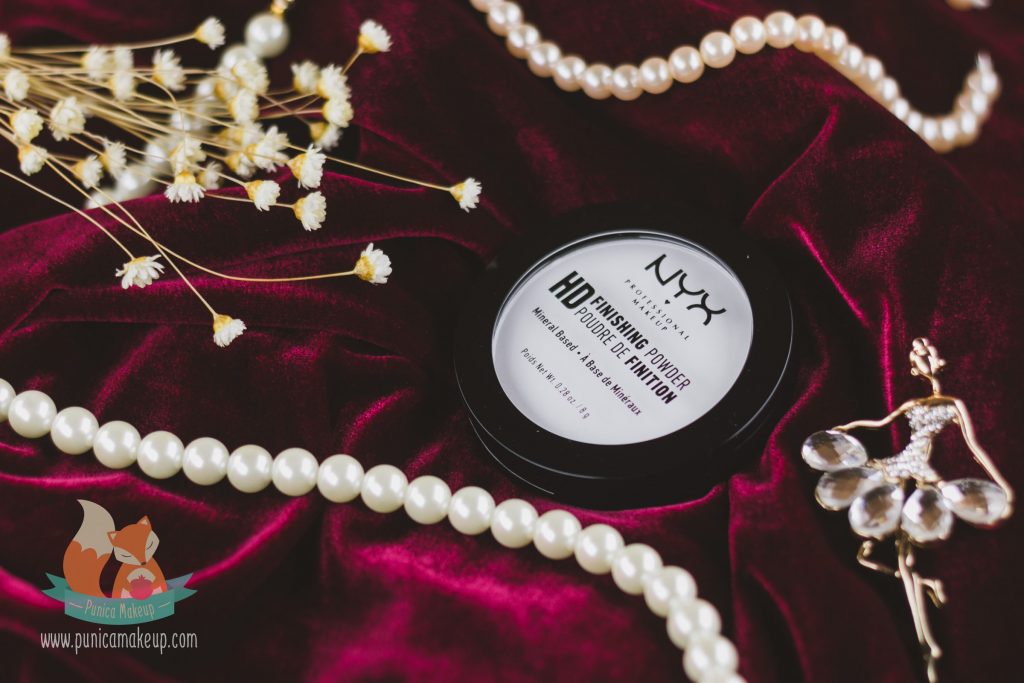 Very long ago, I used to assume makeup was merely a mask to hide our ugly sides, a delusion that we could make to bury the truth and deceive other people. The cynical thought seemed heavy and diehard, wearing makeup could mislead folks to deny their own features that they are born with. When I have grown up and become more open-minded, I feel sorry for my offensive misjudging. That was really terrible.
Makeup has no limits and evolves over time regardless of what your gender is, it's unstoppable to express your freaking creativities. This is about art, there are so many steps in makeup artistry from very basic to advanced. It depends on your desires to what you want to look like. We have primers, foundations, lipsticks, eyeshadows, eyeliners and a lot of other amazing goodies to paint us up.
In the last couple of weeks, I received a big box from NYX Cosmetics with a plethora of makeup products. All of them tend to give you a full-face set, I'm on the way to complete my discovery of those fascinations. This time, I'm gonna share my review of NYX High Definition Finishing Powder in Translucent.
1. About the Product
The pressed powder is translucent and extremely lightweight to diminish the appearance of fine lines and pores. Most importantly, it delivers a velvety matte finish.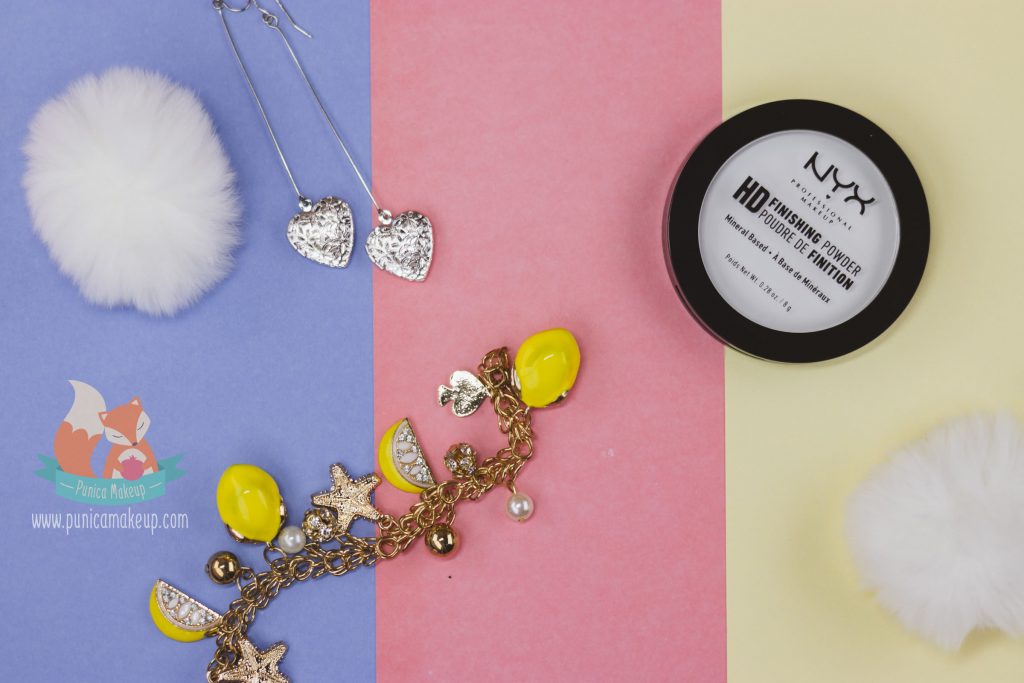 Formulated with Talc, known as Talcum, a clay mineral composed of magnesium, silicon and oxygen. The ingredient is refined and finely milled into soft powder. Commonly used in face powders as an anti-caking agent, it helps to result in seamless textures as well as minimize wet, greasy residues. However, Talc might cause chalkiness.
In addition, the product contains silicone-based ingredients, such as Dimethicone and Polymethylsilsesquioxane. These two provide conditioning and film forming activities in order to not only prevent leaching skin away but also smooth out imperfections. Similarly, there are numerous multitasking constituents.
Octyldodecyl Stearoyl Stearate is made of a naturally occurring fatty acid (Stearic acid), whereas Magnesium Stearate is an ester of magnesium and stearic acid. Typically, work as anti-caking, texture enhancing, film forming, occlusive, viscosity regulating and thickening agents to improve moisture retention and silkiness.
Infused with Tocopheryl Acetate, a form of vitamin E, which brings about conditioning and anti-aging effects. It's an ester of acetic acid and tocopherol, able to protect skin from oxidative stress due to environmental perils.
Also, blended with mineral and lake pigments, such as Mica, Titanium Dioxide, Iron Oxides and Blue 1 Lake. Those minerals, especially Mica tend to result in soft shimmery effects in the powder when applying on skin. Last but not least, the formulation consists of Caprylyl Glycol and Phenoxyethanol as preservatives.
2. My Thoughts
I guess setting powder and finishing powder might be still foreign to some of us. They have been serious buzzwords in the beauty industry. Both types of powder come in loose and compressed forms. Setting powder aims to lock foundation, concealer and contour in place and get rid of excessive oil production, so this seems to be an all-time choice for oily skin. Regarding the finishing one, it's more likely to go on top of the setting powder and the rest of makeup in order to create a smoother looking complexion at the end.
Obviously, what we get here is compressed finishing powder and a big fluffy brush is very go-to in this circumstance. Compared to loose version, The pressed one is indeed more convenient for on-the-go with quick applications. When swirling the brush onto the powder, it's noticeably chalky and dusty, then I gotta tap off excessive product prior to applying all over my face.
To be honest, the very white base of powder scared me, I thought it would make my skin look very pale since it seems not to have any warm undertones. Otherwise, it fits well into my skin and subtly tones me up. I like it!
The powder is finely milled to deliver a flatteringly thin, lightweight texture, you can find flat-out silky and soft. Very stress-free to apply by gently sweeping over. The product actually makes the makeup look more matte, but still keeps natural luminosity on the complexion with translucent consistency.
It doesn't add up any coverage and cause dull, cakey sensations either. Extremely airy! Incredibly blendable and buildable without spotchiness or streaks, in spite of touching up with some extra layers. It tends to be colorless after the application is done. Nevertheless, be careful! Over-applying might end up a caked-on, powdery look.
Your skin absolutely will not feel dry or dehydrated because of it. I can see girls might use finishing powder instead of setting powder. This may depend on what type of your skin is. For example, in case of oily skin, intensely applying setting powder with a puff in pressing and rolling motion seems to be must-do before finishing powder.
Setting powder attaches to your foundations and foils excessive sebum from breaking through the barrier and moving around to melt your makeup down. However, someone with dry skin might skip the powders and use setting spray as a better alternative.
My skin is sort of combination, fairly sensitive and acne-prone, I try applying moisturizer, sunscreen, primer, semi-matte liquid foundation, concealer and eventually, the finishing powder, in the absence of setting powder. Gotta admit that it leaves a more smoothly matte surface like I mentioned earlier, not settle in pores on my nose and apples of cheeks or fine lines on my forehead.
Importantly, my liquid foundation tends to go into skin and become more natural rather than sit on top. I'm really digging this. To be honest, the powder doesn't minimize stickiness. After four to five hours, the velvety effect and makeup coverage worn out. Shine and oily traces appear more on my T-zone areas and cheeks in the middle of the day.
Setting powder is used on a daily basis, whereas finishing powder is designed for special occasions that you want your complexion to get extra polished, particularly in front of camera flashes. Therefore, without setting powder, the product is unable to hold up. I'd recommend the product for normal, combination and especially, oily skins.
3. Packaging
Housed in a very plain, slim compact made of stiff plastic with deluxe black color. You can see the powder shade through the transparent circle in the center of its lid. The compact is not only resilient but also very lightweight. It's small and travelable that you can always put it into your makeup bag for on-the-go.
[amazon box="B014WOHZES" description=" " template="widget-vertical"]
4. Rating 8/10
I think the product is very fantastic and worth to have. The product is more suggestive for girls who have fair, light skin colors with cool undertones. Otherwise, if your skin has darker skin colors and yellowish undertones, Banana might be your preferred option. I'd give it 8 out of 10.
Hope the review is helpful and informative enough about the NYX High Definition Finishing Powder – Mineral Based in Translucent. If you have any ideas or questions, please speak to me. I'd love to hear you out. Thank you so much for joining me!